Who Am I?
FREELANCE GRAPHIC DESIGNER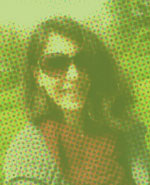 I'm a Freelance Graphic Designer named Lindsay Brandenburg. Even more important than who I am, "what can you expect when doing business with me?"
You'll find experience, an appreciation for the lost arts of listening and honesty, and an eye for the details that take things from "not bad" to polished and professional.
You'll also find a bit of humor, a genuine desire to increase knowledge (both yours and mine), and a commitment to taking care of customers by not doing just what's expected, but going the extra mile to make your project all it can be.
If those things are of value to you, I invite you to take a look at the work I've done in recent work. Want more details about my work history and how I came to be a Graphic Designer? Read this post. If you'd like more information or want to discuss your project, feel free to fill out the form on my contact page, or just send me an email: [email protected]
Thanks & have a blessed day!
What Do I Do?
GRAPHIC DESIGN – PRINT & ELECTRONIC, INCLUDING:
Logos
Design, Refine, Refresh, or even just Recreate good vector art of an existing logo
Websites
Static XHTML/CSS and content management systems (CMS) like WordPress or DNN
Identity
Business Cards, Letterhead, Envelopes, etc.
Marketing Materials
Brochures, Fliers, Ads, Postcards, & Sell Sheets
Large Format
Signage & Tradeshow Displays
Recent Work
WEB • PRINT • ELECTRONIC
TOTAL PACKAGING SUPPLY WEBSITE & PHOTOGRAPHY
LBrandAdmin
2021-09-04T17:00:39+00:00
Let's Create Together
ENOUGH ABOUT ME, TELL ME ABOUT YOU!
If you'd like more information, have a question, or would like to discuss your upcoming project(s), please fill out the form below and I'll be in touch!