Many communities have something they do big each year. In Chippewa Lake, the community that CrossPointe Community Church is a part of, it's the 4th of July parade. Each year has a theme, and the theme in 2013 was Patriotic 4th. We chose to represent iconic parts of our country's history. I jumped at the opportunity to do that in a creative way!
I created themed signage for various areas of the float and tow vehicle using silhouette-cut paper shapes/letters and glued them on poster board and then laminated them to protect against wear and tear and rain.
I enlisted the help of the whole church body to create a "hands and feet" flag, which I thought was especially appropriate as we are called to be the hands and feet of Jesus, serving our neighbors in love. I made a sheet hemmed to size and masked it off with painter's tape to protect areas that should stay white. We set up a station on the way out of church one Sunday and gave folks the opportunity to make their mark, so to speak, as we applied latex paint to their foot and then stamped their print in line with others. We had the kid's church kiddos and helpers do the handprints. Once it was dry, my husband built a frame, I added grommets to the edge and we stretched it and screwed it in place.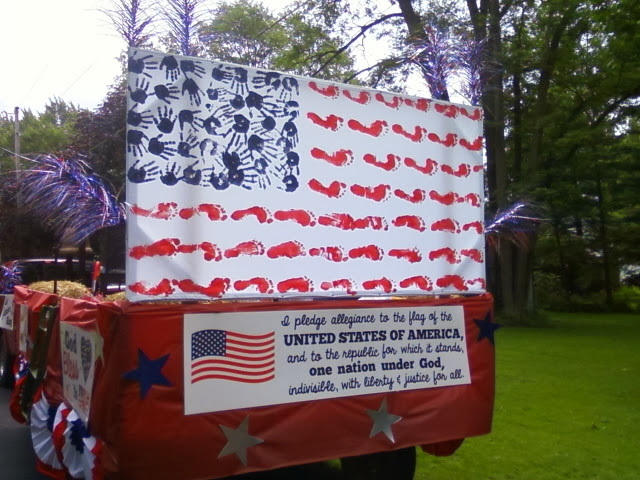 We found an appropriately sized/shaped pot to create a liberty bell, complete with painted crack (on both sides!). My husband built the framework to suspend it from miscellaneous bits and pieces he had laying around and we stained it to look old and uniform.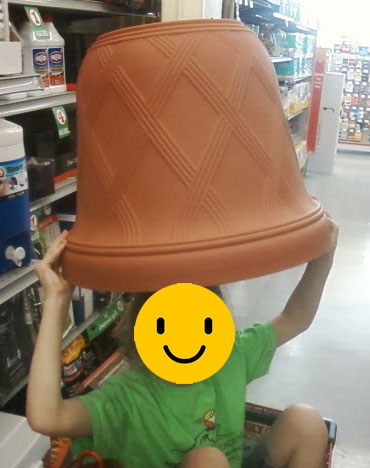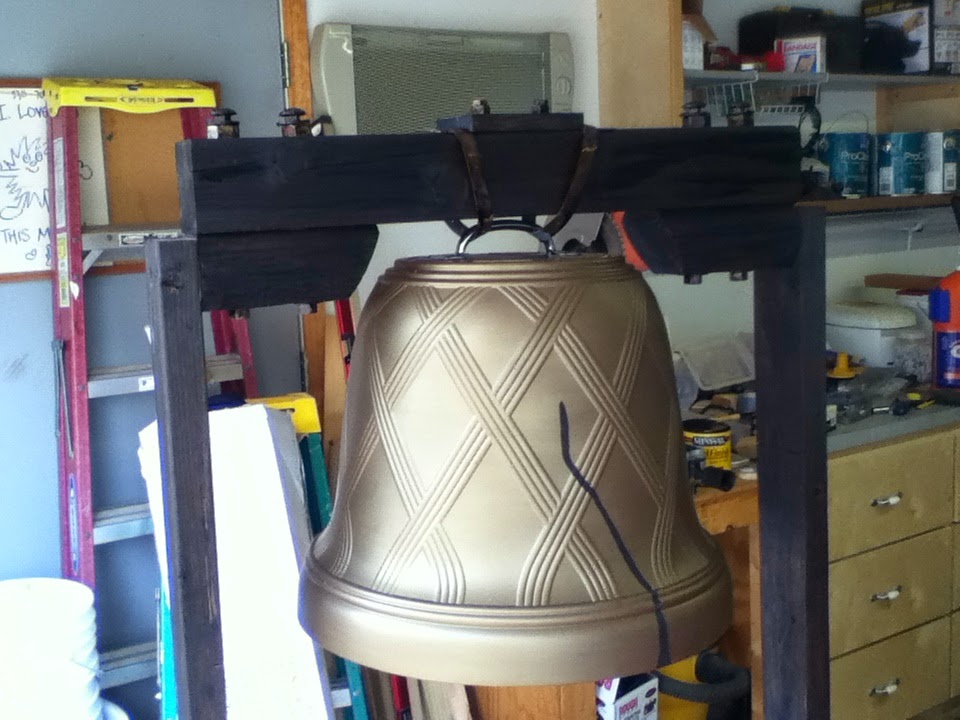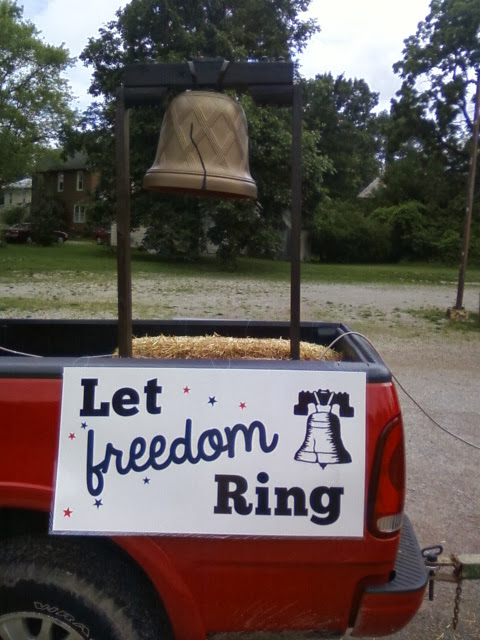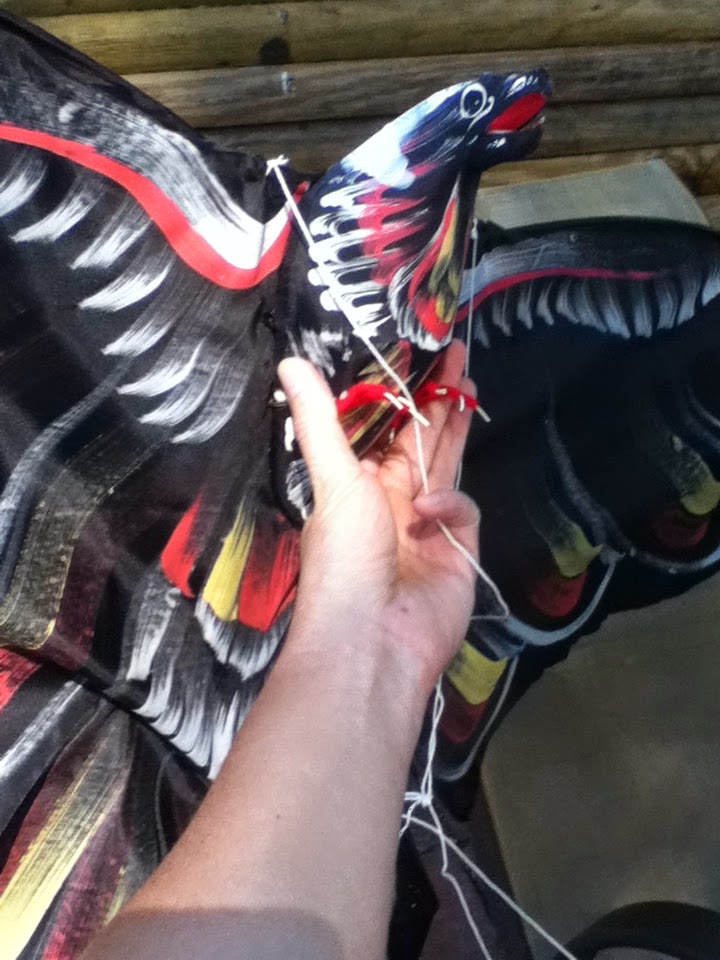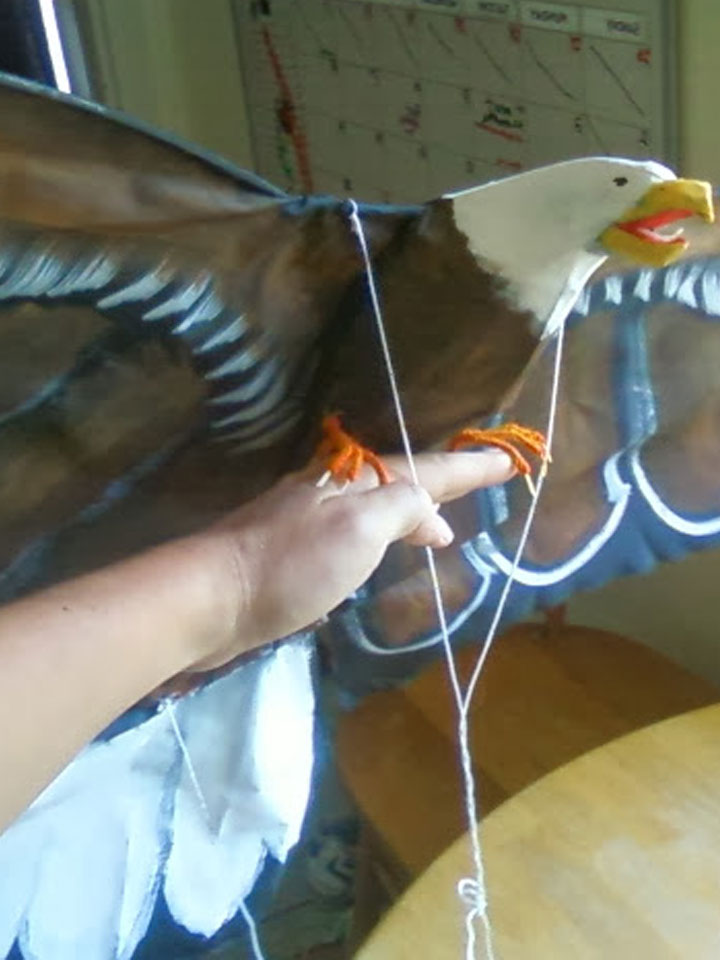 What patriotic float would be complete without an eagle? We had a bird kite, but it didn't look very bald eagle-y at all. At least it didn't before I got after it with some paint!
And what could be more appropriate for the 4th of July than a bit of tailgate cooking? We cooked hotdogs on the grill and ate while we waited for the parade to finish line up before we rocked our way down the street playing/singing patriotic tunes to the folks lined all the way up the street.